Dark sky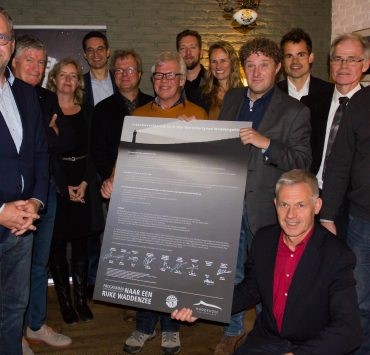 Dark Sky Declaration
On October 20th 2016 a declaration to reduce light emission into the sky of World Heritage Wadden Sea was signed by 43 organisations who are active in de Dutch Waddensea area. The declaration was also signed by the Advisory Board for the Dutch Wadden Seaports. In this declaration we work together in order to:
Reduce light pollution
Strengthen de consciousness about the importance of dark skies and
Improve the possibilities to enjoy darkness
Programme Towards a Rich Wadden Sea is very proud that both ecologic, economic and government partners are involved. Signing the declaration was in line with the interests of each individual partner. Of course there is the ecologic impact by improving the natural conditions in de Waddensea (less light pollution facilitates the natural behaviour and biorhythm). But also from the economic point of view there are strong benefits: licence to produce (less impact on the environment) , improvement of safety and reducing costs of energy. And of course we must not forget the benefits of better conditions for sustainable tourism in the Waddensea area. And did you know this initiative to improve Dark Skies is the first worldwide to act under the flag of UNESCO World Heritage? More Dark Sky news.