World port in good hands  –
The ports management company bremenports
A consulting and engineering company with its own port – this sums up bremenports GmbH & Co. KG precisely. The company has managed the port infrastructure in Bremen and Bremerhaven on behalf of the Free Hanseatic City of Bremen since January 2002.
The experts at bremenports maintain close contact with the shipping and logistics industries to ensure that port development in the Federal Land of Bremen is systematically planned to meet demand. They plan and implement construction projects such as Container Terminal 4 (completed in 2008) and Kaiserschleuse lock (2011) to ensure that the world port on the Weser is fit to cope with future requirements. They are responsible for the operation, maintenance and repair of the complex maritime infrastructure. Last but not least, they are increasingly marketing their technical, nautical and ecological expertise to customers in Germany and abroad – all of which makes the ports management company a highly interesting partner for projects the world over.
Organising bremenports in the legal form of a "GmbH & Co. KG" – a limited commercial partnership with a limited liability company as general partner – was a milestone in the history of port management in Germany: the company is a powerful and flexible provider of public infrastructure with a clear focus on economic efficiency.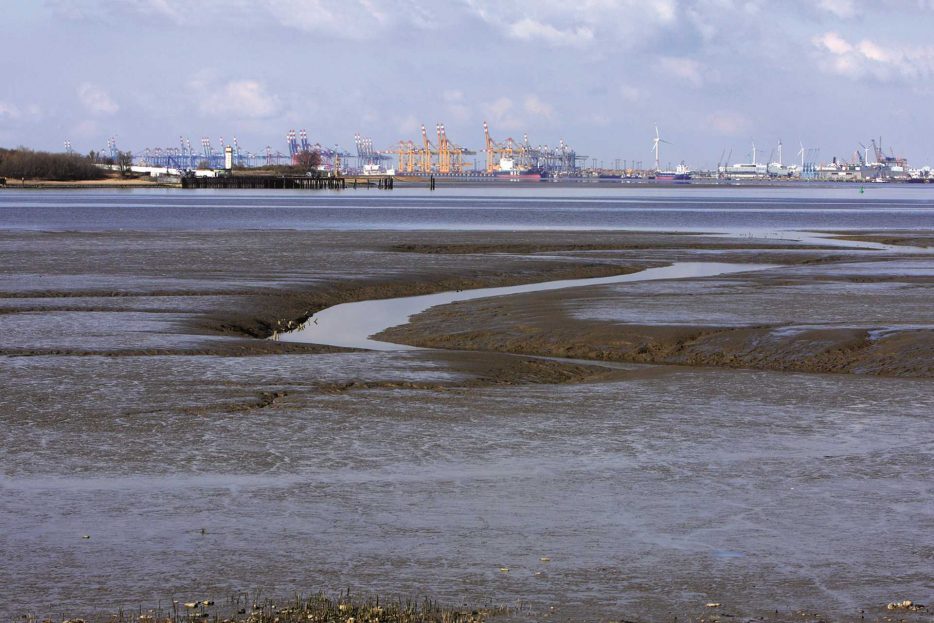 Overview
Bremen and Bremerhaven rank amongst the most important universal ports in Europe. The twin ports offer a wide range of services that complement each other perfectly. The terminals handle virtually every conceivable kind of freight, from containers and cars to general and bulk cargo, from dangerous goods to project cargo. In addition, the Columbus Cruise Center in Bremerhaven is one of the most modern and efficient passenger terminals for cruise liners.
The maritime logistics centre of Bremen/Bremerhaven score top marks on many other counts: ideal connections to overseas and hinterland destinations, impressive logistics expertise, outstanding communications and IT skills, a highly qualified and motivated workforce as well as numerous opportunities for specialist and advanced vocational education and training.
Precise division of labour is the key to success
The precise division of labour is the key to the success of the twin ports and one of their distinguishing characteristics. Bremerhaven, which handles container vessels, car carriers and refrigerated fruit carriers, accounts for more than 80 per cent of the total freight volume handled by the port group. The seaport is also evolving into a major terminal for the increasingly important offshore wind energy industry. Its easy accessibility for seagoing vessels, excellent infrastructure and successful development into a powerful industrial cluster all mean that Bremerhaven is well on its way to becoming an important European centre for this industry.
The port facilities in the city of Bremen specialise primarily on handling conventional, general and high & heavy cargo (e.g. project cargo, steel and steel products, wood and wood products) as well as bulk goods (such as ores, coal and grain). An efficient network with various providers of logistics services ensures that the ports of Bremen can offer a full range of value added services on all aspects of container logistics.