Employee sensitization
The efficiency of any management system is highly dependent on staff support. In 2016/2017, three bremenports trainees participated in the "Energy Scouts" national project run by Bremen/Bremerhaven Chamber of Industry and Commerce. They attended two days of seminars on energy and resource efficiency to help them identify and document energy savings potential at the company and suggest improvements. The two workshops were intended to develop and implement an in-house project. Supervised by energy management staff, the bremenports Energy Scouts used meters, tables and data sheets to identify the highest energy consumers at the offices. As the actual consumption figures differ substantially according to individual device and use, they decided to conduct a survey to capture data and subsequently inform staff about energy consumption at the workplace, its correlation to staff behaviour and energy savings potential.
The Energy Scouts soon realised that energy savings can only be achieved in cooperation with the employees. This attitude was endorsed by the jury at Bremen/Bremerhaven Chamber of Industry and Commerce, who sent the bremenports Energy Scouts to the awards ceremony of the "SME Campaign for the Promotion of Green Energy and Climate Protection" in Berlin, where prizes were awarded to the best entries from each Federal Land by Dr. Barbara Hendricks, Federal Minister for the Environment, and Dr. Eric Schweitzer, President of the Association of German Chambers of Commerce and Industry.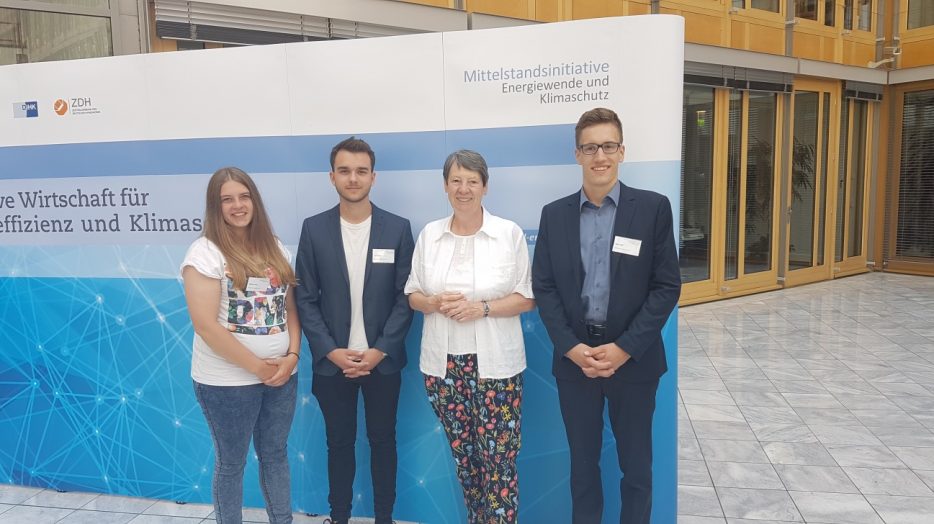 Following this successful project, bremenports implemented a new series of courses for all trainees: "Environment and Sustainability in Vocational Training". During the (standard) traineeship of three years, trainees attend two full-day seminars per annum on the topics of energy & climate protection, eco-friendly shipping, biodiversity & land use, eco-friendly maintenance of the water depths and sustainable purchasing. The interactive course has been rated very highly by the trainees to date.