Comparative study and pilot project using LED and LEP lighting at the ports in North-Western Metropolitan Region
To make the energy consumption for port lighting more sustainable, a pilot Project was conducted to compare different lamps. In addition to conventional lamps, such as sodium-vapour lamps and LED, which were already installed, the project also included LEP (Light Emitting Plasma) lamps. The light spectrum of these plasma lamps is very similar to daylight. LEP lamps are produced in the USA and have not been used in european ports to date. The aim of the pilot project was to examine whether this lighting is suitable for operation at the ports. It therefore investigated the conditions required for the application of these lamps, as well as the advantages and disadvantages of using LEP and LED lamps rather than conventional lighting. The target was to obtain a comprehensive analysis of the different lamps in terms of sustainability.
A total of four different locations at ports in Bremen and Lower Saxony was selected for the test. In addition to installation on high masts, the LEP lamps were also fitted on masts with a maximum height of 12m near the locks and in railway areas.
The project, which ran until the end of 2018, was supported by various partners from business enterprises, public authorities and Bremen University of Applied Sciences. It also included photometric tests and a study on insect-friendliness.
Nordwesthäfen – effizient und innovativ! (only in German)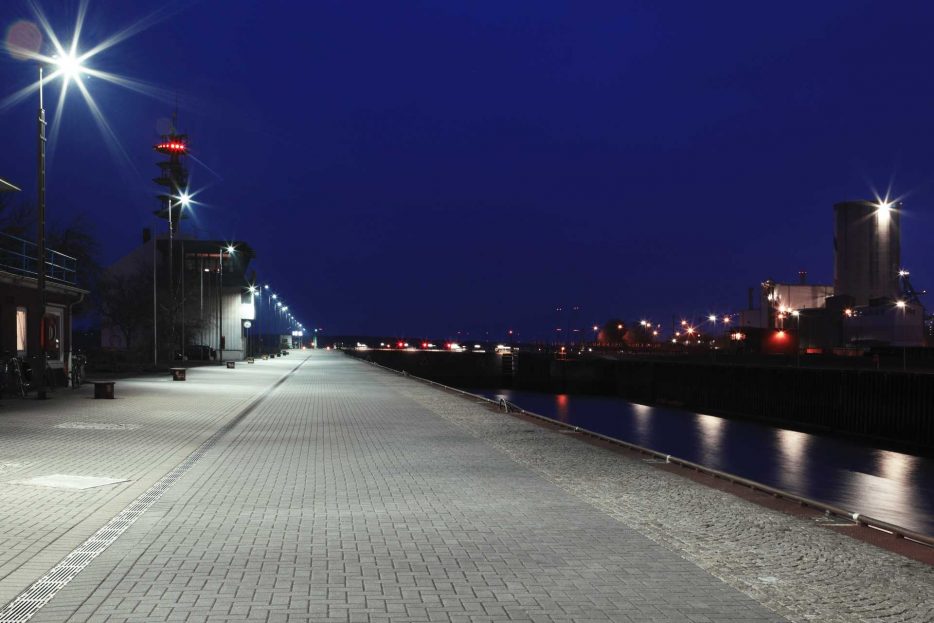 The project has also led to the establishment of a permanent energy efficiency network between the ports in the Metropolitan Region. In addition to exchanging information on all aspects of "Ports & Energy", the members will also inform one another of best-practice examples and innovative technologies for special applications at the ports.